Wedding Cake Designer, Author and Teacher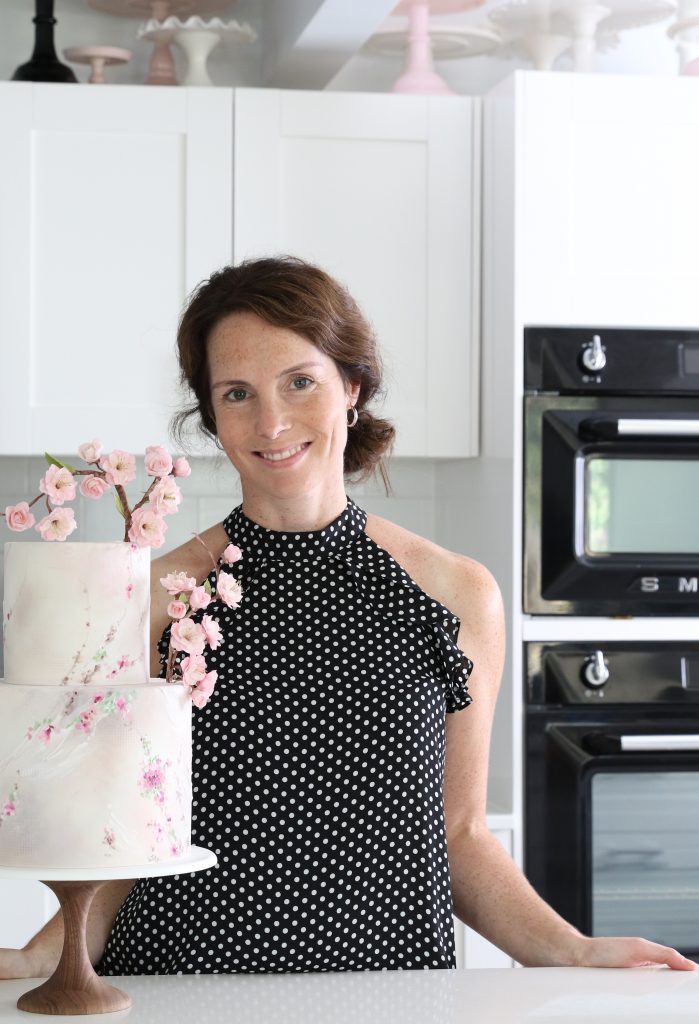 Zoë's love and interest for food and design was evident from an early age. As a child she spent much of her time baking and decorating cakes with her mum, and working on all kinds of exciting art and craft projects.
Although she initially followed the path of foreign languages, graduating from Bath University, her true calling was more creative. She enrolled in cookery and patisserie classes while working at some of Australia's most illustrious restaurants.
Returning to the UK in 2006, Zoë spent her first year learning the basics of cake decorating, taking classes and working in some of London's best bakeries. Soon after, she set up her own business from home, and was recognised as a leading cake artist.
Known for their unique and elegant style, Zoë's cakes frequently feature in international sugarcraft and bridal titles. Her main inspiration comes from fashion and beautiful fabrics with different textures and finishes. In  2011 she designed a range of wedding and celebration cakes for Fortnum and Mason, which also commissioned her to make a cake for Her Majesty the Queen to celebrate her Diamond Jubilee.
 Zoë now shares her skills and knowledge through hands-on, intimate and larger group classes. Tutorials  can also be found online via the Craftsy platform.  She also travels the globe to teach her sought-after techniques at cooking schools and cake shows. Zoë has published a variety of bestselling books, from Chic and Unique Vintage Cakes to her most recent title, Elegant Lace Cakes. Her books, just like her hands-on teaching, offer all the necessary tips and techniques through easy-to-follow step-by-step instructions to make the projects achievable and interesting for everyone.
At the beginning of 2017, Zoë moved back to Australia after selling her shop, The Cake Parlour, in Wimbledon. Since setting up her new cake business on the Sunshine Coast she has won two highly prestigious awards 'ACADA Australasian Haute Couture Wedding Cake Designer 2019' and ABIA's Queensland's Wedding Cake Designer 2020.
All her success so far has come from hard work, determination and a drive to produce beautiful and innovative designs. Zoë hopes to continue inspiring and motivating through her passion for edible art.