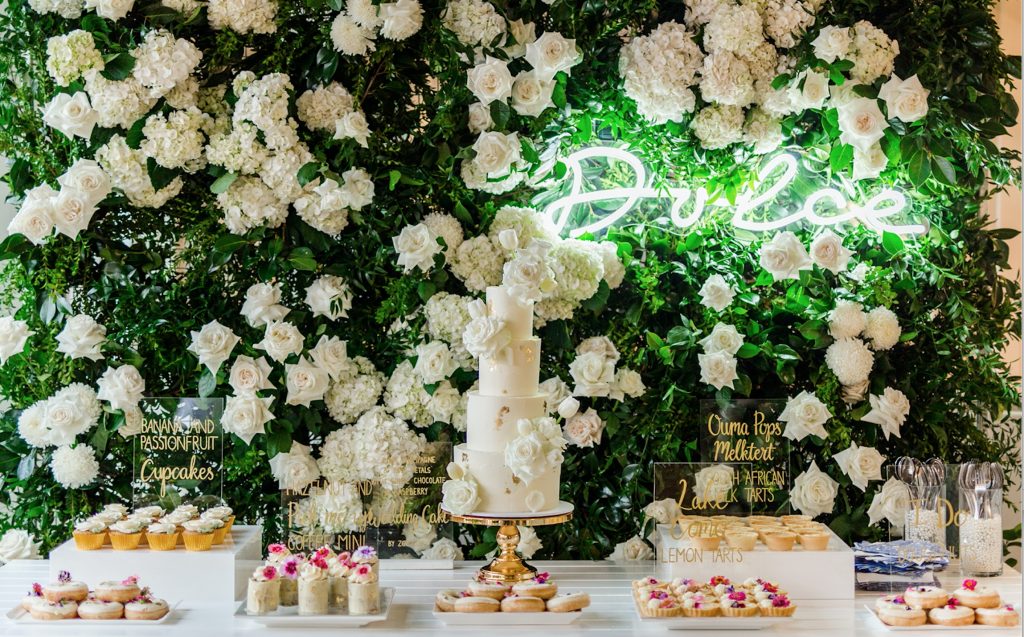 Sweet tables and Dessert tables Sensation!
After the craze for cupcake and mini cake towers of the past few years, we now have a new sweet sensation that has taken the celebration scene by storm. They are more than just a fancily displayed cake centrepiece. Dessert tables, or sweet tables as they are also refered to, are a complete collection of coordinating cakes and confectionery. In addition, they are themed around a particular event.
Sweet tables / dessert tables can make a stunning impact, and are certain to add oodles of style to any special occasion. In fact, they can create a whole atmosphere. Furthermore, they set just the right mood so that the event is on course for success right from the start. A sweet table can also help in practical terms. It's an ideal way to cater for all tastes and can act as a dessert buffet, where people can help themselves rather than being served.
More often than not, dessert tables / sweet tables feature a show-stopping centrepiece cake. We provide an accompanying range of confections, for example, cookies, cupcakes, macarons and meringues, cake pops and so on.
The key to a successful sweet table is in creating a harmonious display.  Both colour and pattern are essential in linking the various elements together. At Zoe Clark Cakes, we offer a fully personalized design service to help you achieve this.
Things to consider
Why not coordinate your display with matching event stationery. Labels and signs can be made to match your event invitations. You also need to think about the overall structure and composition, using risers and stands to create varying heights and different containers to give contrasting shapes. In addition, choosing the appropriate table and covering is clearly crucial too, and texture can play a part here as well as colour. A suitable backdrop can also greatly enhance a sweet scene and bring it added drama.
Delivery and set up
Finally, as part of our service, we offer delivery and full set up at your venue to ensure everything looks perfect. We alsohire out stands, plates and jars to display your items.
If you'd like to enquire about our sweet table or dessert table service, please contact us.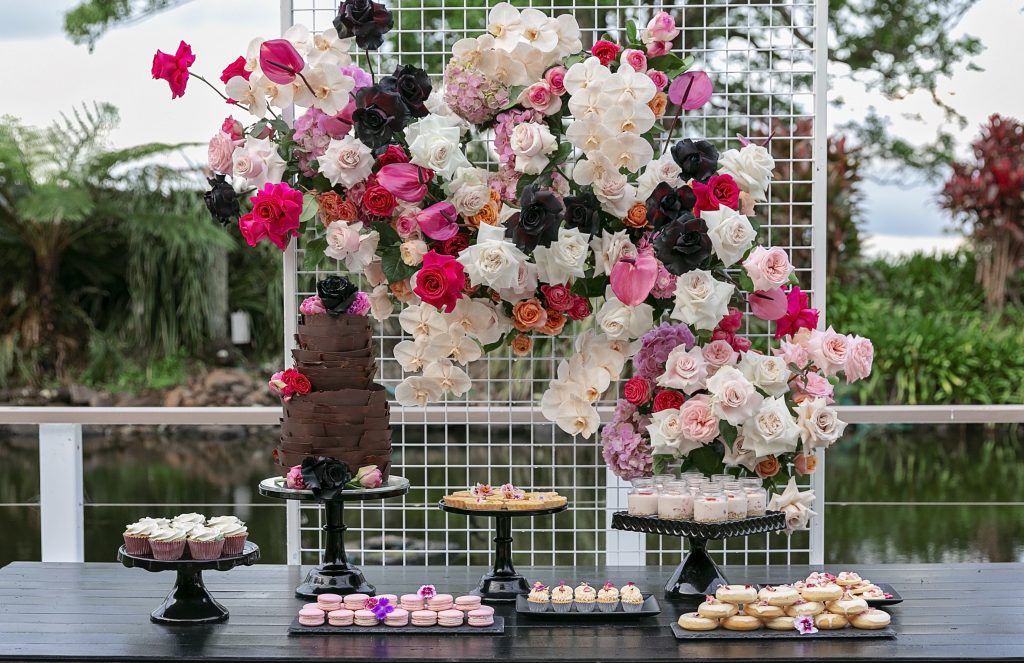 Photo credits: Soda Photography and Calli B Photography. Flowers by Mondo Floral Design.